Private Lessons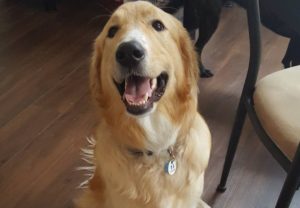 private dog training lessons
This solution is best designed for families who have the time to dedicate to training and who want to be more involved. We will work with you and your dog step-by-step throughout the training – either in the comfort of your home or a local park. The key is repetition and consistency to learn the new desired behaviors. Success depends not only on the live training with a member of our team, but also in the work and consistent reinforcement you and your family members put in between the lessons. One of the great benefits is the satisfaction you will feel in being involved with your best friend, and the reward you experience upon completion. There is an immense sense of satisfaction with seeing the results of a obedient and loving dog – and knowing you did it with them.
Private dog training lessons are great solution for owners who want to be more involved in the training curriculum. Lessons are typically one hour in length and scheduled on a weekly and bi-weekly basis – whichever is more convenient for you. We always want you and your dog to be completely satisfied with your service – so you will also have our contact information if you run into any challenges between the lessons.
Our goal is always also to help you become a more confident handler. We work to educate you so that your dog will have continued success upon completion of one of our programs. We will set up a post-training action plan with you to ensure that you both stay on track. We want you and your dog to be completely satisfied with your service. That's why we offer free pack walks with our professional dog trainers after the completion of any of our programs. We also offer a discounted rate on our board & train services if more intensive training is required. We will not stop until you are satisfied.
We offer a variety of flexible training options with you and your dog in mind.
Contact us today to set up a Meet N' Greet for a free dog training consultation & set-up a personalized training plan.